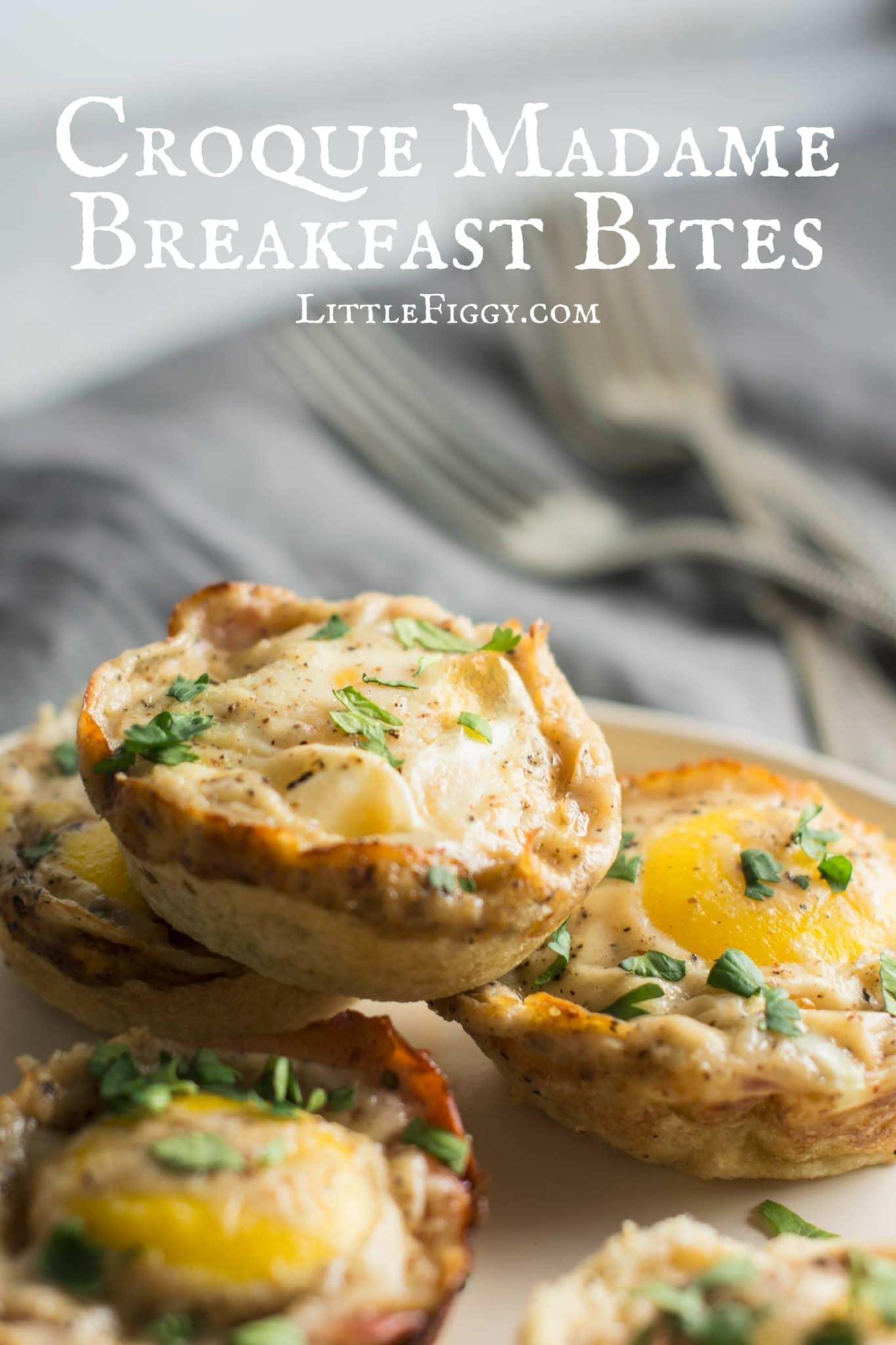 If you want to try something a little different for breakfast or brunch, these Croque Madame Breakfast Bites are incredibly full of flavor!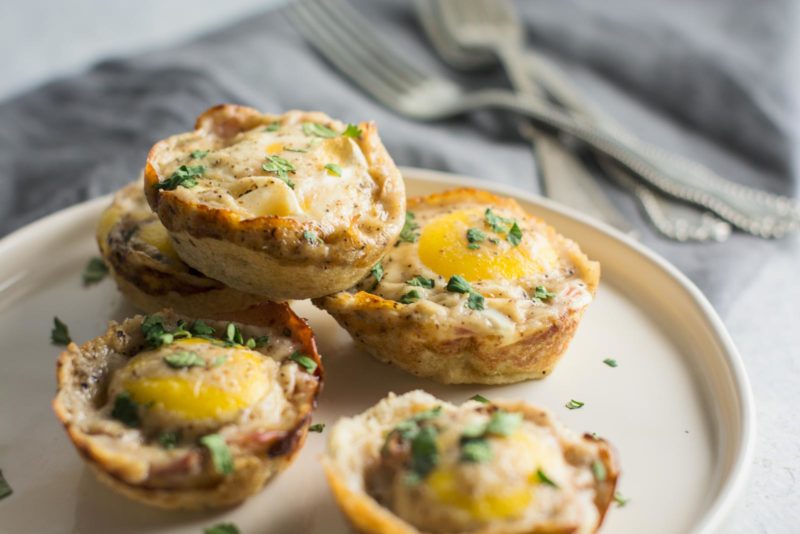 What I love about this is that it's ridiculously simple to make and fancy all at one time! Make the mornay sauce ahead of time, like the night before and then assemble it before you're ready to bake it up. I suggest using smaller eggs, but if you have medium or large eggs, not to worry, you can just pour away some of the egg white so that it won't be overflowing everywhere. You'll want room for that mornay sauce!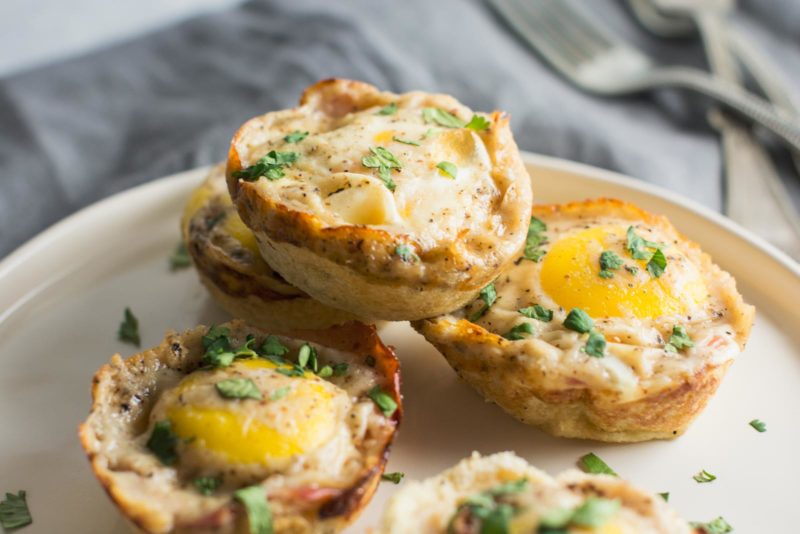 You'll have plenty of the mornay sauce left over, which I usually drizzle a bit more over mine since it's so darn irresistible! It only adds to the creaminess of these gorgeous breakfast bites.
Enjoy!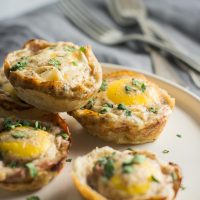 Croque Madame Breakfast Bites
An easy to make Croque Madame inspired Breakfast Bites treat, prefect any time of day!
Ingredients
For the Mornay Sauce:
1 Tbls unsalted Butter
1 Tbsp All Purpose Flour
3/4 cups Milk, plus 1 Tbsp more if needed
1 tsp Dijon Mustard
1/2 tsp Nutmeg
1/4 cup Gruyere, grated (or other sharp, hard cheese)
Salt, to taste
Pepper, to taste
For the Breakfast "Cups":
6 slices of Bread, crust removed
2 - 3 Tbsp unsalted Butter, melted
3 slices Prosciutto or thin sliced Ham
6 small Eggs
Instructions
To make the Mornay Sauce:
In a saucepan over medium low heat, melt 1 Tbsp of unsalted Butter, add in the All Purpose Flour, stirring to form a paste.
Add about 1 Tbsp of the Milk and mix well, once incorporated add remaining Milk and continue to cook, stirring continuously to keep from scorching.
Stir in the Dijon Mustard and Nutmeg, mixing well.
Mix in the grated Cheese, mixing well and continuously stirring until thickened and well combined. Set aside.
Preheat oven 350°F. Use a non-stick spray to grease a muffin pan.
Remove the crust from the Bread and roll out with a rolling pin.
Melt the Butter and spread over the Bread slices on both sides. Place each piece in a muffin cup, gently pushing the bread down to form a cup.
Into each Bread cup layer with the Prosciutto (I half each slice, which fits best into the bread cup).
Add one Egg to each cup, pouring off any Egg white if needed to make room. Top off with the Mornay Sauce (1 - 2 Tbsp per cup),
Season with Salt & Pepper, to taste. Bake in a preheated 350°F oven for 15 - 20 minutes. Less time needed for a runnier yolk.
Garnish with more grated cheese, chopped Flat Leaf Parsley, if desired, and season with Salt and Pepper, to taste.
Enjoy!
Notes
You can keep the Mornay Sauce covered in the refrigerator for up to 2 days until ready to use. If sauce is too thick, add another Tbsp of Milk to thin to desired consistency.Adapted from The Little Paris Kitchen {affiliate link}
Recipe adapted from The Little Paris Kitchen {affiliate link}