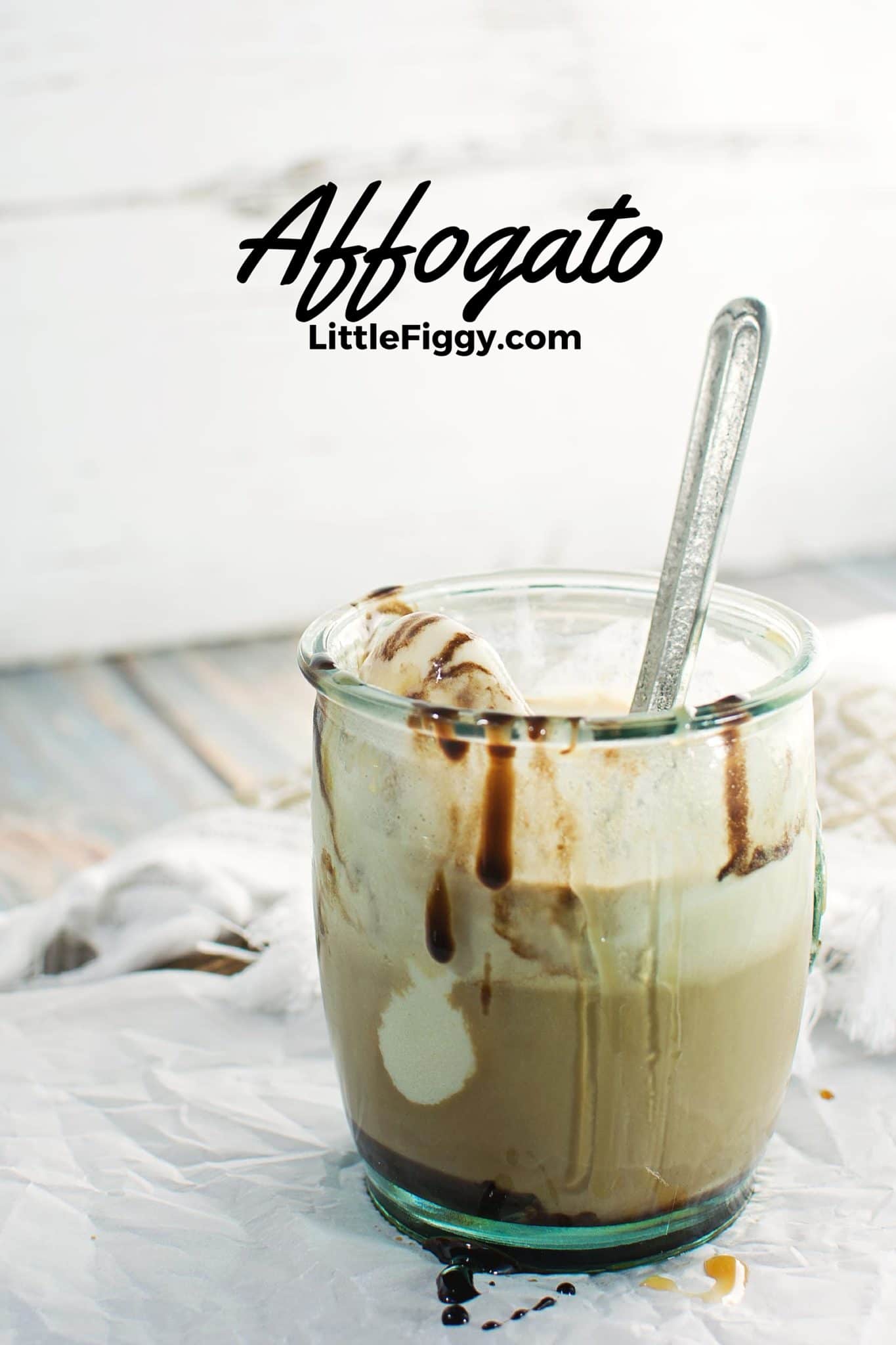 Take two ingredients, one drowning the other from it's dark deep brew and the other smiling back as it melts into a cold mesmerizing creaminess.
Or you could simply call it an Affogato and enjoy!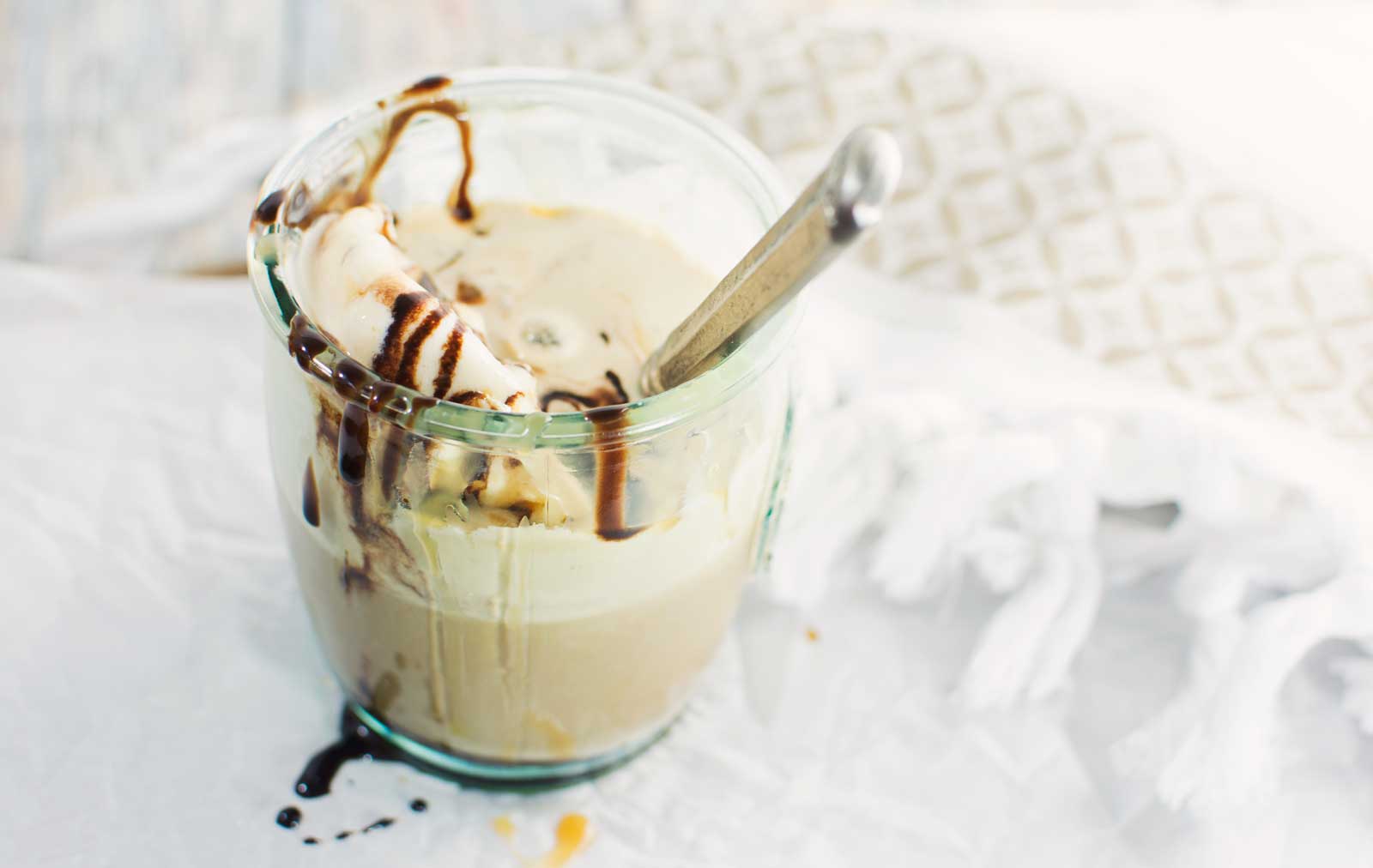 Did you know: According to the Oxford English Dictionary, "affogato" was entered into the English language by 1992 . (ref: Wikipedia)
Did it really take us that long? I'm just so happy we came to our Englishness (no that word would not be allowed to enter any dictionary, ever) senses.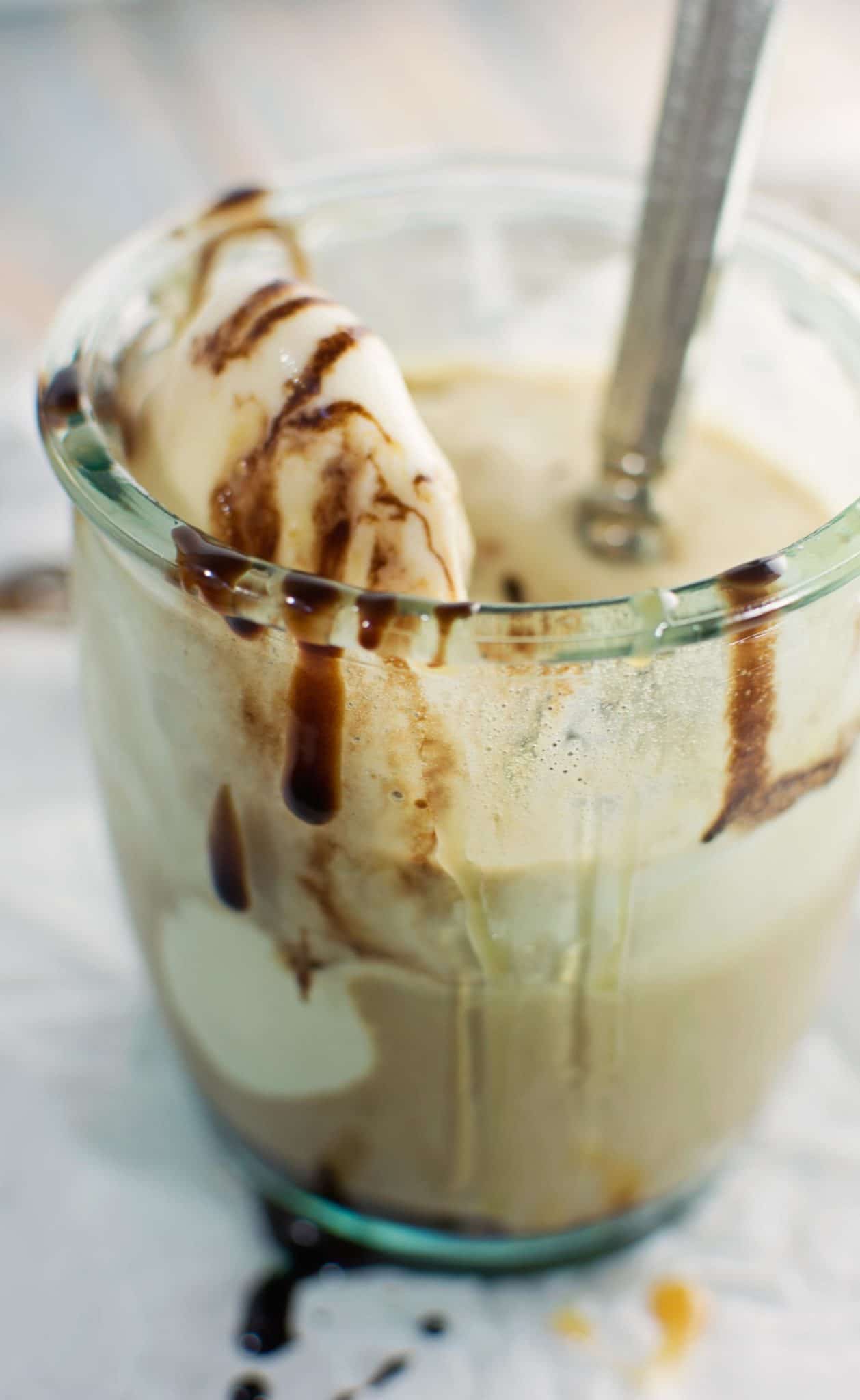 If you love – enjoy – need coffee in your life, then you will really appreciate the goodness here in an ever so humble serving of Affogato. The quickest, and simplest of all desserts, yet it will make you all giddy and happy because it's just so darn good.
I like to add a couple of extras to make it extra posh, like chocolate and caramel generously drizzled over top. You can also add a shot of amaretto liqueur to gussy it up too if you want. Nice Affogato, very nice.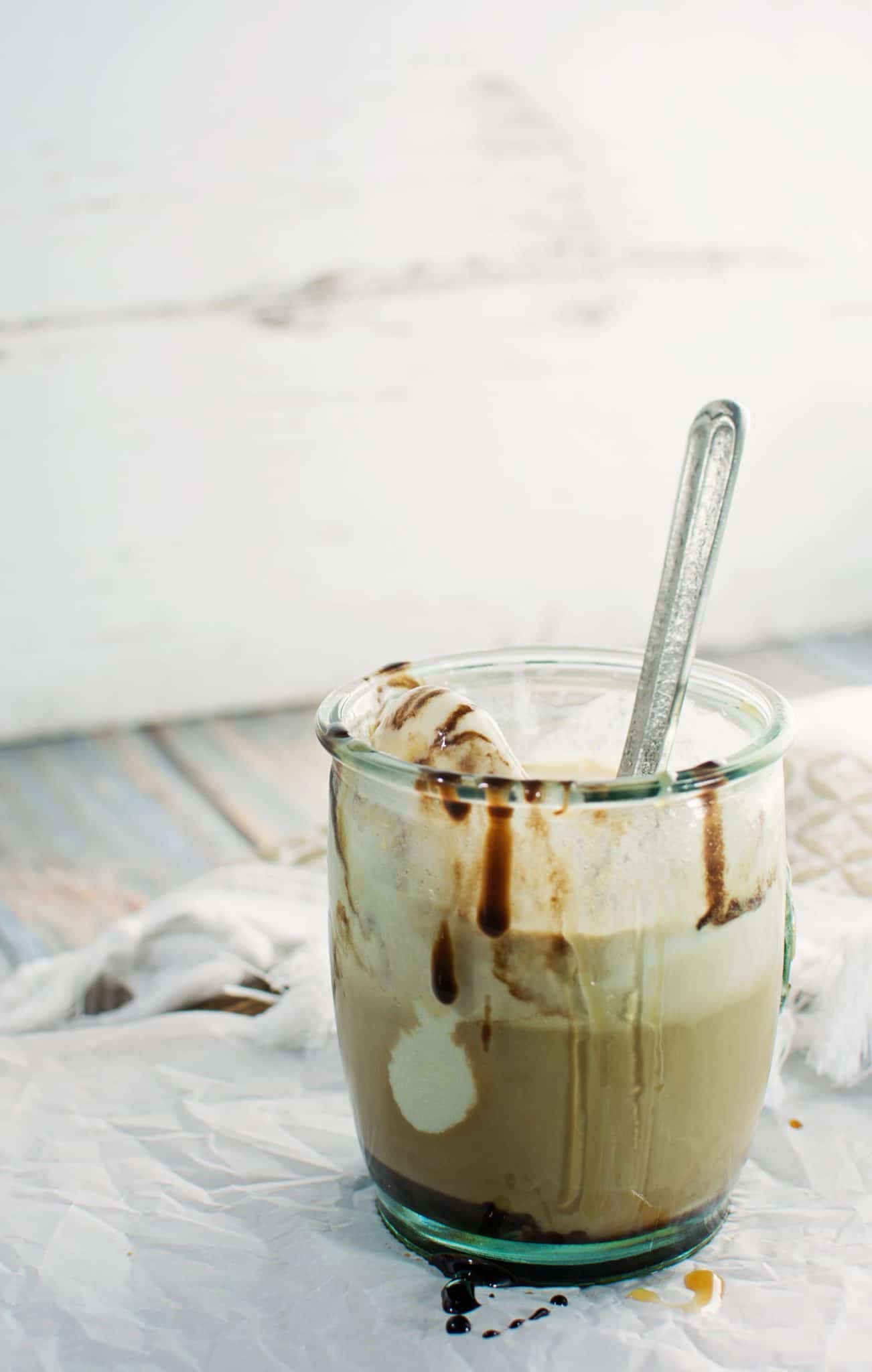 Get your spoon in hand and enjoy!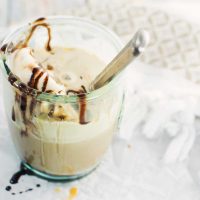 Affogato
Yield:
According to how many you're serving
The simplest and quickest of desserts, the Affogato. Vanilla ice cream drowning in strong dark espresso.
Ingredients
Vanilla Ice Cream, your favorite brand. 1 - 2 scoops per serving
Espresso Shots, or a very dark roast and strongly brewed coffee. (1 - 2 shots or about 2 oz)
Chocolate Syrup, optional
Caramel Syrup, optional
Amaretto Liqueur, optional
Instructions
Brew your Espresso or a very strong cup of dark roasted Coffee (for best results).
Add 1 - 2 scoops per person of your favorite Vanilla Ice Cream into each serving dish or cup.
If using the Amaretto, add a splash over the Ice Cream now.
Pour the hot brewed Espresso or Coffee over the Ice Cream, drizzle with Chocolate and/or Caramel Syrup if using.
Enjoy!